Lifting and positioning of highway portals:
The transport sector is a very large sector which includes many different services. This sector has allowed us to be dynamic, flexible and versatile.
We report in this article the conclusion of some significant interventions in the highway sector.
Thanks to the use of one of our crane engines, we were able to lift, position and assemble many highway portals.
These structures can provide access and exit to highways and have different characteristics making them recognizable and functional from architecture to distinctive design.
All this would not have been possible if, in the first place, there had not been a meticulous organization and a good teamwork of all the professionals involved.
Mutual help is essential to carry out and complete remarkable works such as these.
For us it remains ONE of the most important company values.
The latter is so essential that it can lead to the sharing of skills, increased efficiency and effective resolution of problems.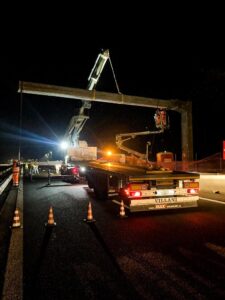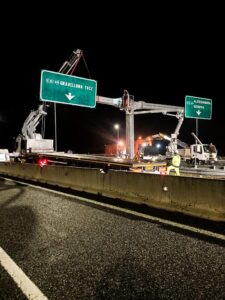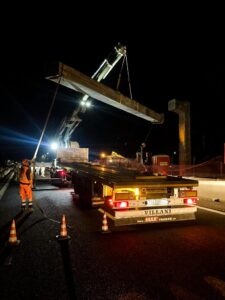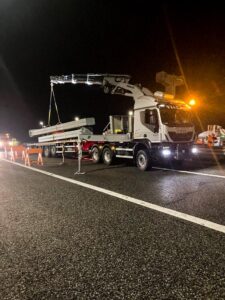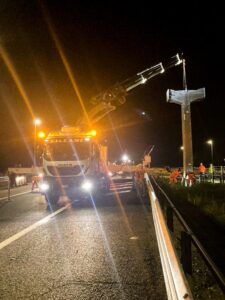 "By ourselves we can do so little; together we can do so much." (Helen Keller)